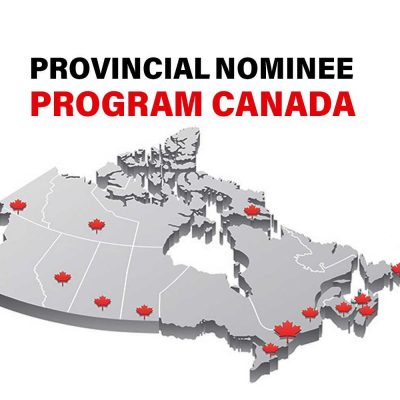 Provincial Nominee Program (PNP)
Provincial Nominee Program is another option to immigrate to Canada if you do not have enough points to be selected under Express Entry or not eligible for any other immigration category. For the express entry system, you need an application process and are eligible to learn, including work experience, education, and language skills for the program. And CPI provides you a chance to apply for the express entry system with ease. Some of the documents you need such as language test results, education assessments, job offers, medical exams, proof of funds, etc. After it, create your profile for express entry. We can help you to consult about it. And after your application approval, so wait for Interviews inside and outside Canada and get a plan to study and settle in Canada.
​The Provincial Nominee Programs (PNP) allow Canadian provinces and territories to nominate individuals who wish to immigrate to Canada and who are interested in settling in a particular province. We are here to provide you this facility with complete satisfaction.
Criteria;
​Provinces with PNP programs each have their own selection criteria to find immigrants with skills that the province needs which they cannot hire locally.  The selection criteria and occupations vary across provinces from information technology, medical, agriculture, trades, business, investors, and people who have ties to Canada.
​How does the program work?
​Candidates must first be entered into the Express Entry System with their CRS, then apply to a PNP program.  You will remain in the Express Entry pool for a year, or until you are selected to apply for Permanent Residence.
​After the province processes your PNP application (typically 3-4 months), you will be granted 600 points to add to your Express Entry score. With these additional 600 points, you will be selected and invited to apply for PR at the very next draw, which occurs every 2 weeks.
​Benefits of applying under the Provincial Nominee Program
​Once a Provincial Nominee Certificate is granted, you receive 600 point that goes towards your Express Entry score.
On average, individuals without a PNP certificate will score between 300 and 500.  The most recent cut-off scores to be selected for Express Entry have been in the 400 – 500 range. Individuals with a PNP Certificate automatically are granted 600 points to add to their Express Entry score of 300-500 points.
The PNP certificate would give a final Express Entry score above 900 which is significantly higher than the current cutoff selection score of around 400-500 points.
​Available Provincial Nominee Program
Manitoba PNP
​If you have a close relative living in the Manitoba province, We will need to assess you to determine if you are a strong candidate, as this PNP has its own scoring and selection system similar to Express Entry. Currently, you would need a score above 530 to be a strong candidate.
New Brunswick PNP
​If you have a close relative living in New Brunswick province, you may be eligible to apply for this PNP. If your relatives live in one of these provinces, you may be eligible to apply for a PNP.
Occupation based PNP
​Each province in Canada has a list of occupations that vary from province to province, depending on their needs.  If you are granted a PNP nomination, you most likely will be able to find a job since you are granted a PNP for a job category where there is a shortage of your skillset.