Super Visa Canada is a document that allows parents and grandparents to come to Canada. They can come up to two years without renewing their status and enter multiple times over ten years.
Super Visa to Canada
This visa is available all year round and is an alternative to the Parent and Grandparents Program (PGP). Who want to reunite temporarily with their parents and grandparents.
Super Visa guarantees family reunification because of the high demand and limited space for PGPs. It is useful for Canadian citizens who need a temporary resident visa (TRV) to travel to Canada, as this means they do not need to re-apply for a visitor's visa.
In this article, you can know the best strategy to apply for a super visa in Canada.
Best Strategy to Apply Super Visa to Canada
Get a new passport
Before your application for a Canada Super Visa, make sure your parents or grandparents have enough time before their passport expires. The Super Visa will be issued for a maximum of 10 years, or until their passports expire. So all you need to do is apply for one so they can travel back and forth for the next decade.
If their passport is about to expire earlier, you may want to consider applying for a new passport before applying for a visa. Now, getting a new passport is less complicated than later applying for another visa.
Plan your travel
However, the IRCC Manual for Super Visa Applications states that a Super Visa will enable entry into Canada for 2 years on each trip. What we have learned is that the first entry into Canada is given for the year and the visitor's record is issued.
If your parents or grandparents leave Canada and return before the end of those two years, they are usually allowed to re-enter until the expiration of the original 2 year period. If they leave Canada after an initial stay of 2 years, their second entry on the Super Visa will probably be 6 months.
Then it takes us to our next point about the super visa extension.
Extend the visit
Once your parents or grandparents have arrived in Canada, it is possible to apply for a 2-year extension of residence in Canada by requesting an extension of your stay as a guest. But this needs all the documents required to apply for a super visa.
It means that after the first two years have pass, although they are only admitted for six months upon arrival in Canada. They can apply for an extension of their visa before their visa expires.
If your parents are already going to Canada on a regular visitor visa and want to stay longer than 6 months. You can apply for an extension of your 2 year super visa.

Remember the visit is temporary
Lastly, keep in mind that the Super Visa is still a temporary application for Canada, and you need to disclose the Super Visa requirements. You need to show that your parents have strong ties to their country of origin and that they will eventually return.
Applicants must show the records of previous international travel as well as assets, savings, pensions, volunteer work, other close families, organizations.
And all documents that are an important part of their daily lives abroad should be document as part of the application to show. They are well-settle in their home country; they are coming to Canada for a temporary purpose only.
Who is eligible to apply for a super visa?
You must have the following conditions to be eligible for a super visa to Canada
You must be a parent or grandparent of your Canadian citizen.
There must be a letter sign by your child or grandson inviting you to Canada, including financial support, family members. Proof of the person's permanent Canadian citizenship.
You must have a medical insurance document from a Canadian insurance company that must be valid for at least one year.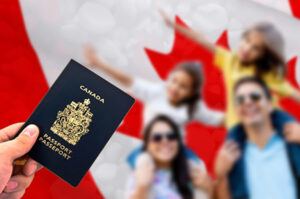 Conclusion
In this article, you can know the best strategy to apply for your super visa to Canada. CPI is the best way to apply for your super visa. Canada Prime Immigration (CPI) has successfully helped hundreds of parents and grandparents reunite with their families in Canada. We will be happy to help you apply for a super visa to enable your parents or grandparents to visit you in Canada.