Canadian working visa are issued to eligible immigrants to work in the country for a specified period. You only need to apply for a work visa after receiving a job offer or employment agreement from a Canadian employer.
Canadian working visa
The Canadian government allows them to hire foreign skilled workers for occupations that cannot be filled by Canadian citizens or permanent residents. Canada is one of the world's leading economies for those looking to work abroad.
The Canada Work Visa allows you and other skilled people to work in Canada. You must have a job offer to apply for a work permit visa. CPI (Canada Prime Immigration) can help you find a job and apply for a Canada Work Permit Visa with our end-to-end overseas career solutions.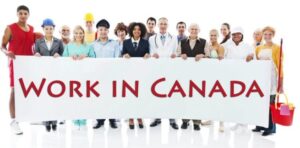 Eligibility for Canada working visa
More than 300,000 people are granted work permits in Canada each year. It is a great opportunity for foreign workers who want to make a better life. The Canada Work Permit Visa allows you to work in Canada under the same employer you mentioned in your work permit application.
You are eligible to apply for Dependent Visas to call your dependents. A work visa allows you to earn dollars and travel across Canada. You can apply for a PR visa at a later date.
All you need to do is prove that you are eligible for the job offer. To apply for a Canada Work Permit, you must meet certain conditions. Make sure all your documents need to be submitted in English.
The Canada Work Permit Visa is ideal for temporary workers, foreign students from Canadian universities, and others to work in Canada.
What are the requirements for a work permit visa?
Prove that you will be leaving Canada when your work permit expires.

You must have documents that show sufficient funding to support you and your family during your stay in Canada.

Have no record of any criminal activity and submit a police clearance certificate as evidence.

There are no threats to Canada's security.

It is important to be in good health and get medical attention if needed.

There is no plan to work for an employer disqualified by the government for failing to comply with certain conditions.

You must be prepared to provide all the documents required by the authorities to be eligible to enter Canada.
Documents required applying for a Canada Work Permit Visa:
A valid passport with a validity period of more than six months from the planned date of your arrival in Canada

Two recent passport size photos

Certificate of Educational Qualification

You must have proof of professional competence and work experience

Proof that you have enough balance to live in Canada

Good health report

Application fee

You must provide proof that you will return to your homeland and that you are living temporarily.
What are the types of work permits?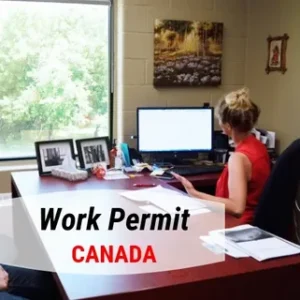 Canadian authorities offer two different types of working visa permits;
It is open for everyone that allows you to work for any employer. This visa is not specific to employment, so you do not need a Labor Market Impact Assessment (LMIA). It is an offer letter from an employer who has paid a compliance fee. 
You can work for any employer in Canada except for companies that do not meet labor requirements with an open work permit.
Conditions for the open work permit:
Evidence of financial resources that can support you and your family's stay in Canada 

Have no criminal record.

You are in good health

The desire to comply with the terms of your work permit even if you are granted a limited work permit

Language skills

Biometric data

Insurance

An employer-specific work permit:
Employer-specific work permits allow you to work for a specific employer. It is given to the same employer, open work permit may come with some conditions written on it. Such as type of work, places where you can work, and duration of work.
How CPI (Canada Prime Immigration) can help you?
CPI is a leader in Canadian immigration and visa consultancy services. We have experienced teams that can assist you with your Canada visa application. They have the knowledge and experience to assist you throughout the process. Our services include:
Full visa application support

Assist in submitting supporting documents

Preparing for a Visa Interview

Follow up with updates and consulate

Job search help
Conclusion:
In this article, we are explaining the requirements of a working visa for Canada. If you want to get more information about your visa, you can visit our website or office. Canada Prime Immigration is giving you a great chance to develop your life.