Immigration is different from migration. Immigration refers to the permanent resettlement in another country, while the migration is temporary resettlement within or outside the country. Students need high-quality education, and for this, they choose international universities. Many students switch to international institutes to Studying in Canada.
Studying in Canada?
About 53% of Asian students emigrate to different countries for academic purposes. But this student relocation is part of the migration, not immigration.
We need visas to visit each country temporarily or permanently. Students can travel to. International countries on student visas, so they are considered non-immigrants. Visa advisors like Canada Prime Immigration guide students on all educational details in Canada. They provide information about studying in Canada and the details of the universities, the details of the scholarships, and the visa information for studying. Why Study in Canada?
Canada is situated in North America, and it is the 2nd largest country in the world. Canada is a popular choice for international students due to its safety and cultural tolerance. In addition, Canada gives you a high level of education compared to other countries.
Studying in Canada helps you explore your educational experience and benefits later in your professional career so you can develop the courage to look ahead.
For a graduate student, Research is one of the key components. Therefore, the universities support students with the best research ideas, and many scholarships are given to students for the research work.
Affordable Education
Innovative & Abundant Research Opportunity
Immigrational Possibilities
Exciting-Campus Life
Healthy & the Safe Community
International students can work while they study & Internships
Numerous research opportunities
Vibrant campus environment
Option of working for the international students when studying
Good internship opportunities
Eligibility requirements
Education Qualification
The minimum eligibility criterion is to graduate with a 50% score from a UGC & AICTE recognized university.
Cost of studying in Canada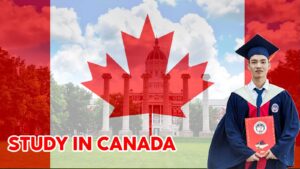 Tuition fee varies by institution and province in Canada, but the cost of studying is more affordable than in other countries of the world.  Art courses are more affordable than Technical and medical courses. About C$20,000 and C$30,000 annually are required to cover the tuition fees.
This range is an average only and can vary according to the institution and program you are enrolled in. The costs for housing, food, and other living expenses depend on your location and your own needs, but C$15,000 annually is not a rare estimate.
Tuition
Tuition fees for international students can vary from province to province and programs. However, on average, an international student's tuition and fees range from CAD 7,000 to CAD 35,000 per year.
Citizenship & Immigration in Canada mandates that you prove you have enough money to meet your financial needs while studying in Canada before you start. So it is important to begin sorting out your finances – & looking into the possible scholarships you can obtain, which can help you fund your education.
Housing
On-campus residences for students are also offered by certain universities, specifically for students from abroad. Students have to observe one by one for on-campus housing, and its cost varies throughout establishments and could depend upon whether or not or now no longer you need a non-public room or a meal plan, for example. Some worldwide college students pick to stay off-campus in a rental. Rent for a normal two-bedroom rental in Canada averages $1,577 according to month* however, it varies depending upon the town or community and lodging type.
Most universities can assist with finding housing, both on and off-campus, and answer questions through their housing office or student services.
Transportation
Depending on your location, you will be cabin a position to stroll or motor motorcycle to campus. Many students, especially those in large cities, pick out public transportation: buses, subways, commuter trains, or ferries. One-manner public transit fares normally price some dollars, and month-to-month passes variety from about $eighty to $150, even though many transit companies provide pupil discounts.
Health Insurance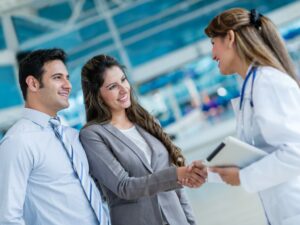 All international students in Canada must have health insurance, and the available medical coverage varies from province to province. Alberta, British Columbia, New Brunswick, Newfoundland and Labrador, and Saskatchewan cover international students under their provincial health care plans, but coverage generally depends on the length of your stay.
Student Visa Requirement
Following things are required to apply for the visa process:
Valid & original Passport
Attested copies of all Degree certificates
Academic references#2
Employer references#2
Statement of Purpose (SOP)
extracurricular achievement's certificate
An acceptance letter issued by the relevant educational institution
Proof of payment & financial funds
photographs of Passport size
Study Permit & visa
English Proficiency letter
Every university makes the students aware of additional requirements, if any, before your application.
Steps for Visa application
While applying for study in Canada, you need to follow these guidelines:
Before shortlisting the universities, decide what you want to study, where you want to live, overall cost, various opportunities, etc. Then select Universities.
Prepare for an Entrance Exam
Prepare for the tests like TOEFL/GRE/GMAT/IELTS etc., required by the university.
Ensure that you have the money and everything ready for your entire study period in Canada, along with accommodation, local travel, food, and other miscellaneous expenses. Then, decide on financing your studies – personal savings, education loans, student scholarships, or assistantship.
You should contact the university directly for the admission requirements. Every university has its admission requirements. you have to complete the applications well before deadlines and send them.
Confirm admission: After getting your acceptance letters from the universities, you have applied to, choose the university you would like to study. After this, the next step is to pay a non-refundable deposit to the university to confirm your admission.
Get your Student Visa: Once your admission is confirmed, you can apply for your student visa.
After Graduation Steps
Canada has furnished approaches to inspire worldwide college students and graduates to stay, benefit from paintings experience, or in any other case, contribute to Canada's financial system and culture. To hold worldwide college students, Immigration, Refugees, and Citizenship Canada (IRCC) operates a Post-Graduate Work Permit Program. Under this program, worldwide graduates might also additionally gain open paintings allow for up to a few years. This lets in them to paintings for any Canadian enterprise in any enterprise without the requirement of a Canadian activity provided at the time of applying.