The best strategy for obtaining Canada depends on the needs of the applicant. In addition, it depends on the priorities and goals you want for yourself. There are many best ways to get permanent resident visa and immigrate to Canada.
Permanent Resident Visa
In this article, you will learn how to easily get a Canadian Permanent Resident visa. Due to Canada's small population, the government has opened up many immigration opportunities. They help foreigners immigrate to Canada in a friendly ecosystem.
The Canadian government provides the best way to immigrate to Canada. They have created many different opportunities for skilled professionals, students, business investors, entrepreneurs, etc. Now, immigration laws have been relaxed that makes for better immigration solutions for immigrants.
 10 Strategies Apply Family Permanent Resident Visa for Canada
Here you can find the best programs:
1.   Express Entry
Express Entry is the best strategy for skilled people who want to settle permanently in Canada. Because of its simplicity and quick processing, it is one of the best ways to immigrate to Canada.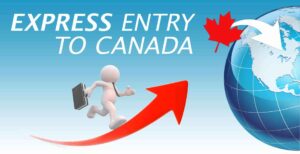 There are three types of immigration in this program:
Federal Skilled Worker (FSW) Program: This is for applicants who have significant foreign work experience and a high level of education.
Federal Skilled Trades Program (FSTP): This is for skilled traders.
Canadian Experience Class (CEC): It is for international citizens who have been working in Canada for at least one year.
Note: There are also IRCC (Immigration, Refugees, and Citizenship Canada) tools that can help you identify the best options for you, but be sure to check their credentials to avoid scams.
2.    Provincial Nominee Programs (PNP)
You can apply through this program to get permanent resident visa in Canada. But, you must have the skills, education, and work experience to contribute to the economy of a particular province or region. Individuals who want to settle permanently in this province or region and become permanent residents of Canada.
All provinces have their own PNP immigration programs that target specific groups such as new graduates, entrepreneurs, skilled workers in specific professions, and unique needs.
3.   Atlantic Immigration Pilot (AIP)
The AIP program is another excellent PR method for skilled foreign workers and international graduates who want to live and work in one of Canada's four Atlantic provinces.
There are three programs through which you can apply for PR in AIP;
Atlantic International Graduate Program
Atlantic High Skilled Program: People working in AIP through the Atlantic Province.
Atlantic Intermediate Skills Program: Those with experience are offered a job at AIP by Atlantic Province.
4.    Start-up Visa (SUV)
People who can create innovative businesses in Canada, create jobs for Canadians, and compete globally can apply for a startup visa. You can only apply for the Startup Visa Program if,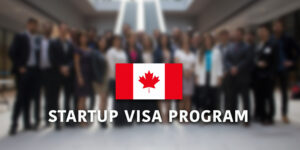 You have qualified business
You have received a letter of support from a designated organization.
You have completed the required languages ​​and you have enough money to settle down.
Note: If you have received a Certificate of Commitment and a Letter of Support issued by a designated entity may apply for a short-term work permit under the International Mobility Program before submitting their PR application under the Startup Visa Program.
5.  Rural and Northern Immigration Pilot (RNIP)
It is a community program that is developed to extend the benefits of immigration to smaller communities. RNIP has developed permanent housing programs for skilled foreign workers.
And for those people who want to live and work in one of the participating communities such as, North Bay, Sudbury, Timmins, Salt City, Marie, and Thunder Bay in Ontario; Brandon and Altona/Rhineland in Manitoba, etc.
Note: You must meet all IRCC and community-specific requirements to apply under RNIP. You will need a qualified job offer from one of the employers from the participating communities.
6. Family Sponsorship
It is the best way for spouses, partners, children, parents, grandparents, and in some cases, other relatives to work and study in Canada as permanent residents.
7.  Quebec-selected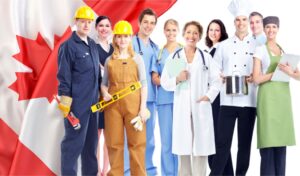 Workers
This program is a great way for skilled workers who want to live and work as PR in the province of Quebec. The Government of Canada provides a special agreement on this immigration. You must apply for this program in the following two steps;
Certificate de selection du Québec [CSQ]: Apply to the Quebec Government for a Selection Certificate. The province of Quebec will review you using its principles.
The document will prove that the province of Quebec has accepted you as an immigrant. If Quebec selects you and gives you a CSQ, you can apply for PR at the IRCC.
8.   Caregivers
It is another way for you to come to Canada to become a PR or work temporarily with two options.
Home Child Care Provider Pilot and Home Support Worker Pilot: It is a 5-year program that allows careers and their families to come to Canada and become a permanent resident.
Live-in Caregiver Program (LCP): If you have qualifying work experience, you can get jobs.
9.   Self-Employed
The program offers immigration to Canada as PR for applicants with relevant experience in cultural activities or athletics. You can easily live in Canada as a self-employed person. But you must be prepared and able to make a significant contribution to the cultural or athletic life of Canada.
10.   Agri-Food Pilot
The program helps meet the needs of workers in Canada's agri-food sector. It provides a permanent place of residence for non-seasonal workers, experienced in specific industries and professions.
However, you must have Canadian work experience in one or more qualified industries and professions and have full-time, non-seasonal employment with a Canadian employer in one of the qualified industries and professions.
Conclusion
There are several federal and provincial immigration programs in Canada that can allow you to settle in Canada as a PR. Canada is a land of opportunities, so it is the best place for your career. If you want to know more information, then CPI (Canada Prime Immigration) is the best place for you.