North America is the area where Canada is located.. Canada is a very famous country because many people want to immigrate there for business and studies. This city provides a lot of benefits to people. Every year a lot of people move to Canada. Best Immigration Consultants for Canada because of its beautiful atmosphere, friendly behavior and familiar culture.
Let's talk about this topic why we should choose Canada for Immigration? 
The answer to this question is that Canada provides many benefits to their people from different countries. For example, if a student wants immigration, then they offer them scholarships, apartments and even allowed them to work so that they earn to meet their expenses. Likewise, if a person wants to do business there, then Canadian companies provide different benefits.
Here are some reasons people should choose Canada for Immigration
Canada is a stunning place, and the worth of life is good there. Canadian houses are good to live in, and they provide excellent opportunities for jobs. People of Canada are very friendly. The cities of Canada are neat and clean. People live outside during the warm season. Facilities for health is also free in this Country.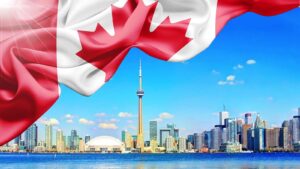 People are a very open mind, helpful and friendly. The rate of crime in Canada is meagre. The education of Canada is brilliant. The Climate or weather of Canada is good. The air is clean in Canada and also has good food. Beeches, Mountains, Lakes and Niagara falls are also present in Canada. Canada is an affordable place. Universities are reasonable, affordable and provide good quality of education.
Which are the best cities in Canada for Immigration?
Here is the list of cities which is best in Canada for Immigrants:
Ottawa, Ontario
Waterloo, Ontario
Gatineau, Quebec
Brossard, Quebec
Delta, British Columbia
Burlington, Ontario
St. Albert, Alberta
Guelph, Ontario
Regina, Saskatchewan
Saanich, British Columbia
Ottawa
Ottawa is the best city for immigrants because this city is integrate with all things like taxes, crime and salary. So on the second number, people should choose Gatineau. On the third number, the city of Canada in Waterloo, and on the fourth is Brossard.
British Columbia
British Columbia is the city on the fifth number, where the rate of unemployment is 4.9%. The sixth-best place in Saanich and seventh in Burlington. Regina city is on the eighth number, and the ninth number is St. Albert. Finally, at tenth number, the city comes in Guelph.
All of these countries are affordable, and the weather of these countries is also good; that's why people should choose these cities of Canada for immigration. All of these countries provide high unemployment rates, the best salaries and also good places for living. They also offer the best places to live for immigrants. For example, Guelph and Regina, these two cities are the best places to find a job.
Best Universities for Immigrant Students in Canada
The famous universities in Canada are as follows:
University of British Columbia
University of Toronto
McGill University
University of Alberta
McMaster University
University of Montreal
University of Waterloo
University of Calgary
Western University
University of Ottawa
Simon Fraser University
York University
Dalhousie University
Queen's University
Carleton University
Ryerson University
Concordia University
University of Victoria
University of Saskatchewan
Universite Laval
University of Guelph
University of Manitoba
University of Windsor
Lake head University
Top Universities for Students
These universities are the top universities for students who want to study in Canada. These universities provide the best services to students. For example, the scholarship program, the best place to live, fewer rental places, and they allow students to do the job with studies to earn to meet their daily expenses. After the completion of their studies, students are also able to apply for employment in Canada.
Apply for a Student Visa
If a student wants apply for Student Visa for canada , then you have to follow these two steps: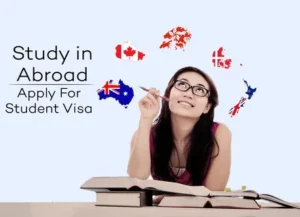 A candidate, first of all, should provide a passport, photographs, crime clearance, and medical certificate. After this, you receive an acceptance letter from the university, and you have to provide them with further documents.
How to Apply for Entry in Canada?
These are two you have to follow if you are applying for Canada:
The first step is to submit an outline with documents like language test results, passports, and educational records. After this submission, you receive an invitation to apply for permanent Canadian residence. In this, you have to further provide documents like your crime clearance and more information about yourself.
Qualities of Person Who is Eligible for this Entry
A candidate should have a degree from a college or university.
A candidate should have experience in work.
A candidate should be expertise in a language like English or French.
Requirements for Entry
A candidate has experience in the best place of one year.
A candidate should have to be approve in this language test Canadian Language Benchmark (CLB).
A candidate should have to complete his post-secondary education, which is assess with Educational Credential Assessment.
Requirements for Candidates
A candidate should be under 30 years old.
A candidate should have degree it maybe Bachelors' or Masters.
A candidate must have expertise in the English or French language.
A candidate has three years' work experience.
Factors for Permanent Residence in Canada which makes you more Eligible for Entry
You must have expertise in the French or English language.
You must have done Masters or PhD.
You have work experience in Canada.
You have any brother or sister who exists in Canada.
You have an employment proposal from a Canadian company.
Cost for Entry
The language test cost is $300.
Biometrics cost is $85.
Educational Credential Assessment cost is $200.
Government fees are $1325 for an adult and child $225.
Medical Examination Fees is $450 for adult and $250 for the child.
The police clearance certificate cost is $100.
There is no fee when you are initially apply for entry. However, when you get invite, then you have to pay for it.
How much time does entry take?
Your profile will remain on the go for 12 months. If you have not received any invitation after 12 months, then you have to apply again. After your issuance of the ITA, you will provide more documents within 60 days. When the immigration authorities receive your complete profile, then your visa process starts in six months.
Best Immigration Consultants for Canada
Canada Prime Immigration is the best immigration consultant. This market has 11 years of experience, and they provide counseling about studies to students. The facilities they provide are visa information and also about immigration programs. Canada Prime Marketing provides facilities to students like scholarships and also jobs after the completion of their studies.
This market is one of the best consultant markets in Canada. Fahad Khan is the chairman of this market. They have more than 500 clients and connections with more than 15 countries. More than 400 students are apply with the help of this market in different universities. This Canada Prime market has the best team that provides you with the best immigration programs and separate visa and student services.
The main objective of this market is always to satisfy their customer and help them achieve their goals in life. Therefore, the staff is very polite and humble, and they always try to comfort their customer with their question-answering session. Moreover, they always try their best to solve the problems of their customers expertly.