Canada is a land of opportunity for every international student. Many top universities offer scholarships to study in Canada for Pakistani students. These universities offer several scholarships for undergraduate and postgraduate programs in Canada.
Scholarships to Study in Canada
Some universities offer full financial discounts while others only provide limited relief to international students. Here are some of the best Canadian universities for BS, MS / MPhil, M.A education that leads to PhDs and their offerings for Pakistani students.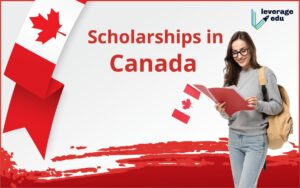 Top Universities with high Scholarships
It is a top university in Canada offering scholarships to international students in a variety of undergraduate programs. But the scholarship depends on the duration of your program.
University Scholarships are offer only to applicants who wish to gain full-time admission to the Institute for the year 2021-22. However, scholarships are limit so students must qualify for a scholarship to Canada.
The university offers 10 scholarships to international applicants who have a bright career in education. The Scholarship provides $5000 per student per year to all eligible applicants.
Requirements
Students who score at least 70% in the final degree are eligible for scholarships.
Only applicants who qualify for the entrance test will be eligible for the scholarship.
The age of students approved for scholarships at the Institute is 32 for undergraduate programs and 40 for graduate programs.
How to apply?
Students can easily post their applications for admissions. They can also send their applications to the institute by email.
University of British Columbia
The University of British Columbia offers a wide range of scholarships for Pakistani students in Canada. They have announced numerous scholarships for graduate and undergraduate programs for the years 2021 and 2022.
The number of scholarships will determine the distribution of funds for grants. Pakistani students can apply for any of the programs offered by the University of British Columbia.
Requirements
Applicants seeking scholarships to the Institute must submit their nominations through the appropriate channel.
To be eligible for the scholarship, applicants must have English language certification.
Students with excellent educational history will be allow for the scholarship.
International students are eligible for scholarships with a Canadian student visa.
Applicants with a recognized secondary school degree are eligible for this UBC Scholarship.
Your financial status should be sufficient for consideration by the Institute.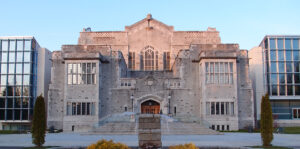 How to apply?
Students who meet all of the admissions requirements must submit their applications online before the deadline at the Institute.
Quest University in Canada is offering full scholarships to Pakistani students for graduate and undergraduate programs. The Institute provides a $2000 scholarship each year to candidates or applicants.
The duration of the scholarship is four years and applicants with excellent academic records will be offer the opportunity to study at the Quest University of Canada.
Requirements
Students with higher academic records, for example more than 90% average marks in degree programs at secondary and graduate level will be consider for Quest University grants only.
Candidates will be judge not only for their marks but also for the personal and professional abilities of the candidates for various programs conduct by the Institute.
Extracurricular activities are also count for admission to the institute, so candidates seeking admission in various activities will also be consider for grants.
How to Apply?
All Pakistani students can send a complete application form. They can also send resumes and two letters of recommendation from the institute.
The University of Ottawa, in collaboration with the Center for Human Rights and Research Education (HRREC), Canada, provides scholarships for Pakistani students in various social sciences and law subjects. The validity of the scholarship is one year and about $15,000 prizes are award to the students of the Institute.
Requirements
All international students enrolled in the various Master's programs can apply for the Fellowship.
Candidates who have pursued all human rights are eligible for admission to the university.
How to Apply?
It provides an easy method to apply for your admission. All students can submit applications by email by the deadline.
Scholarships to Study in Canada for Pakistani students
Scholarship for Postdoctoral Research Program
Canada-ASEAN Scholarships
Ontario Trillium Scholarships (OTS) in Canada
Canadian Francophonie Scholarship Program (CFSP)
Scholarship of ALT (African Leaders of Tomorrow) Program
Prime Minister (PM) of Canada Scholarships to Study Masters and Ph.D. Degree Programs (for Masters and Ph.D. Degree Programs)
Vanier Canada Graduate Scholarship (for a Doctoral Degree, Masters leading to Ph.D. and PhD)
Presidential Scholarships in Canada (for Bachelors, Masters, and Ph.D. Degree Programs)
Lester B. Pearson International Scholarships (Undergraduate Students at the University of Toronto)
Conclusion
In this article, you can know scholarships to study in Canada for Pakistani students. Canada is the best place to get higher education with several opportunities. So, if you are interest and want to apply for admission, you can visit our website to get more information.