The New Start-up Visa is a special visa for business people in Canada. It can lead to permanent residency if the applicant manages to get his idea started while receiving the funds.
Start-up visa program for Canada
Canada is providing a new opportunity for people who want to immigrate to Canada. People who have business skills or a great new business idea that can benefit Canada can immigrate.
The Startup Visa Program allows business people to immigrate to Canada. If you want to move to Canada with your family, this is a real opportunity for business people who need a higher quality of life. In this article, you can find all information about the Start-up visa program.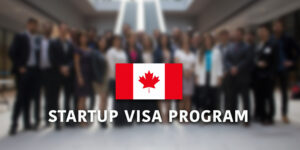 Requirements for the Start-up visa in Canada
If you are a business entrepreneur with an innovative business idea, you can immigrate to Canada through the Startup Visa Program. 
Canada is providing great opportunities for talented entrepreneurs who are interested in starting businesses that will expand the Canadian economy and create jobs for its residents.
You will need to meet some requirements to apply for a Start-up visa.
You need to be able to secure funding for your idea with two options here; The first option is to get $ 75,000 from an approved angel investor, or you can get a $ 200,000 fund from a reputable venture capital organization.
Once you have received funding, you must show that you have completed at least one year of post-secondary education and that you can speak English or French at the intermediate level.
Currently, the startup visa program is limited to 2750 slots for five years, unless the program becomes popular enough to be offered permanently by the Canadian Government. The inclusion of this visa in many Canadian opportunities for future immigrants looks very positive.
How to apply for a Start-up visa?
Application form:

 
It is the first step you must take to complete the General Application Form for Canada

Complete all required fields.

Print the verified application form.
Complete all the requirements of the document:
You must submit all documents in order.

Keep all necessary documents in an envelope

Print the document list and sign it.

Include a list of documents as the cover of your application.
Pay your application fees:
The application fee includes a processing fee for you and anyone involved in your application.

Fees of permanent residency

Fees for medical exams, police certificates, and language testing
Submit your application
Make sure you have completed all the documents before submitting your application.

You have signed all forms

Pay your processing fees

Complete all supporting documents

Keep all documents in an envelope, mentioned Startup Visa on the outside of the envelope.
Why Start-up Visa Program will Your Best Business Choice?
The Canadian Startup Visa Program is a government-sponsored program that helps and encourages immigrant entrepreneurs to start their businesses in Canada and create new jobs in the country.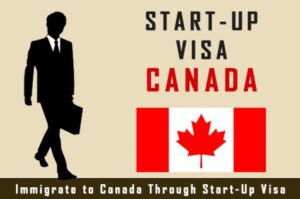 It is a great immigration program for business professionals who want to start a new business in Canada or expand their existing business. You can obtain permanent residency in Canada to establish your business in Canada.
More than five business owners with families can get permanent residence in Canada.

You can register a business in Canada before you can become a resident.

You do not need special work or administrative experience required.

There is no fixed investment amount and investments in a business can be shared by multiple applicants.

High Success Rate:

 The Canadian Government uses the designated organization to evaluate the business plan and efficiency report.

The ability to communicate in English or French is important but, fluency is not required.

Applicants can choose to live and start their own business anywhere in Canada other than Quebec.

You have the option to apply for a work permit to expedite their transfer to Canada.

Applicants and all dependents receive permanent residency in Canada.

High-speed federal processing
Conclusion:
If you want to immigrate to Canada under the new Startup Visa, the Canadian Prime Immigration can help you immigrate to Canada under the Business Visa Program. Our experienced team will help you apply for a Startup Visa. Just visit our website or office we would love to help you.