The article below aims to educate the audience about the top 10 courses to study in Canada after graduation. It simultaneously explains the mechanism of internationally operating companies that assist people to study in Canada.
Why is Canada a desirable destination for Studies ?
Canada is a home for some of the top ranking institutes and universities. The educational entities in this country offer a diverse range of subjects and a multitude of versatile disciplines. The significance and value of Canadian degrees is consistently upgrading with the passage of time.
Procuring a student visa for Canadian institutes is not an overly consuming and complicated process. It solely requires efficient and competent forms of educational consultancy services. Universities from Canadian cities such as Toronto, Montreal, Vancouver, Ottawa and Quebec have the highest intake of international students annually.
Students from all over the world can gain massively from the rich and vibrant lifestyle in these cities. It allows them to become culturally and economically competent individuals alongside growing on educational and professional levels. Canada has some distinct and world class faculty that enriches the educational and academic experience of individuals.
What are the Top 10 Courses to Study in Canada after Graduation?
Computer Science and Software Programs
Canadian universities offer an extremely diverse range of specializations in the fields of computer science and software programs. These are inclusive of data science, cloud computing, business informatics and more. These programs require individuals and students to analyses theoretical studies and practical applications of these software systems.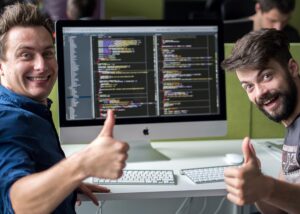 It assists international students to secure internships and jobs in a number of reputable and competent industries. It tremendously serves as a pathway towards IT companies, e commerce organizations and other commercial agencies. Computer applications and software experts are extremely high on demand in international job markets.
Human Resource Management (HRM) Degrees
 HRM degrees open the doors in numerous industries and organizations for students. Procuring an international education in human resource adds convenience to the process of securing sources of income in Canada. The country provides dynamic job opportunities to the commercial experts in order to encourage an inclusive labor market.
Civil Engineering Degrees
Civil engineering programs at Canadian universities equip students with skills such as landscape planning, architectural designs, highways and buildings architecture. It allows students from different countries to get a hand on competitive engineering and architectural skills from the most reputable institutes. They help individuals to understand construction models, structural designing and aesthetic modules of engineering.
Public Health
 Public health management, healthcare facilities and health or hygiene management are some of the primary concerns of a developed nation such as Canada. It prioritizes the educational and professional domains revolving around public health and care facilities. One of the top 10 courses to study in Canada after graduation.
It helps students to secure high ranking designations in private and public sector organizations in Canada and other developed economies.
Financial Management Degrees
 Degrees in financial management offer a versatile and dynamic array of jobs, specifically in first world countries around the world. Canada is the fastest growing economy that fuels the blend of free and command economic systems through financial management. An insight into financial systems opens the doorway into several professional aspects worldwide.
A degree in finance and accounting allows individuals to procure monetarily rewarding jobs in the beginning of their career. Studying in Canadian universities serves as a remarkable perk in terms of facilities and educational guidance.
Mechanical Engineering
 Choosing a degree in mechanical engineering can allow you to experiment vigorously in multiple types of scientific laboratories. People get their hands on technical and analytical skills in amalgamation to opportunities in an active labor market. This makes mechanical engineering one of the top 10 courses to study in Canada after graduation.
Pharmacy and Pharmaceutical Education
 Pharmaceutical education offers an excessive range of specializations to individuals. These comprise drug delivery, biotechnology, chemical usage, molecular biology, pharmaceutical management and more. Canadian universities equip students with an exposure towards pharmacology labs, organic synthesis and cell culture experiments.
International Relations
 International relations offer a comprehensive study of political economy, global finance and international intervention. One of the top 10 courses to study in Canada after graduation. It is due to this degrees global worth in terms of its knowledge and diversity.
It also helps individuals acquire education revolving around constitutional laws and social policies, securing their place in legal agencies and international platforms.
Psychology
A degree in psychological programs equips people with practical training opportunities in local clinics, hospitals and NGOs. Canada strongly prioritizes personal and interpersonal concerns as mental health, depression, stress, anxiety and behavioral disorders. An education into psychological programs enlightens individuals about behavioral neuroscience, cognitive developmental and more.
Electrical Engineering
 Electrical engineering broadly explains the mechanisms of physics and electrical development to individuals. It simultaneously allows individuals to experiment and research around advancing methodologies of engineering. Therefore, it makes up to the top 10 courses to study in Canada after graduation.
Which Educational and Immigration Agencies help people Study in Canada?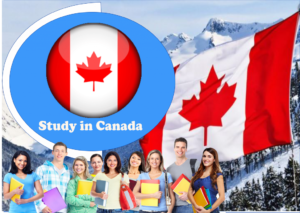 Several educational and immigration agencies in the countries guide people and support them to apply to Canadian universities. These agencies add convenience, support and their consultancy services for the applications of student visas. All the countries have educational consultancy services and immigration programs to help individuals migrate to Canada from their nations.
Canada Prime Marketing
Canada Prime Marketing (CPM) is now expanding into Canada Prime Immigration (CPI). It majorly operates through Pakistan and Canada. They provides guidance to students from all over Pakistan to migrate to Canada after procuring admissions into Canadian institutes. It offers world class consultancy services, with highly cost effective models for Pakistani students.
It also equips students with all the necessary certification and qualification as IELTS in order to streamline the admission process in Canada. CPI efficiently ensures the provision of student visas and business visas to Pakistani students. Moreover, it guarantees the allocation of jobs in an internationally operating marketing agency.