Canada is an ideal place to pursue higher education, which many potential international students are looking for Study in Canada. Many Canadian universities are in the top international rankings. The Canadian Ministry of Education has developed a recent education strategy.
Apply to Study in Canada
The main objective of the strategy is to increase the number of foreign students. In this way, international students from any part of the world are now more than welcome in Canada, so it is not surprising that it became so popular.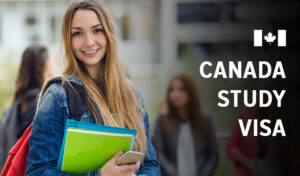 The detail education plan encourages foreign students to seek employment during their bachelor's or master's degrees and to stay in the country for post-graduate work opportunities.
Why do Students Apply to Study in Canada?
The largest and most peaceful cities in Canada are Toronto, Montreal, Vancouver, Ottawa, and Quebec. They are providing a pleasant environment to international students. International students can combine a pleasant academic life with a variety of recreational activities.
In this article, you can find more reasons that why students apply to study in Canada.
High Educational Standards
The quality of education you receive should be a key factor in your thinking. According to the Canadian Bureau of International Education, Canada's education system has high standards and high international rankings. They are proud of the lowest tuition fees for English-speaking countries.
They offer a number of scholarships that can be helpful to an international student. In addition, Canadian degrees are recognize worldwide as equivalent to degrees obtain from the United States or the Commonwealth. Canadian universities offer a number of educational programs for technical and vocational diplomas and degrees.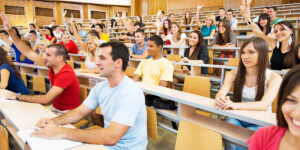 Most affordable tuition fees
Yes, Canada has top-ranked universities and colleges that are offering high educational programs. Many students do not have many sources, so Canada is the best place for them. They can get higher education on low and affordable tuition fees.
In addition to opportunities to master English speaking and writing, Canadian education can help us learn French, our second official language. As a friendly country, Canada is a great place to expand our understanding of both languages ​​and the unique cultures that come with each.
Many international students have improve their language skills while studying here. They appreciated the unique experience of living in a friendly country. Studying in Canada can benefit you from unique cultural experiences and a competitive language.
An affordable and good medical care is essential for everyone. There is adequate and affordable medical insurance in Canada. Some provinces and territories also offer coverage to international students.
Alberta, British Columbia, Manitoba, Newfoundland and Labrador, the Northwest Territories, and Saskatchewan are some provinces on them. The amount of coverage depends on the place.
Even the provinces that do not normally offer public health insurance have agreements with certain countries, and the University of Ontario offers a health insurance plan (UHIP).
There are many post-secondary companies offering their own health insurance packages. The affordability of Canadian healthcare is significant for the overall well-being and cost of living of Canadian students.
Canada is a popular country because of its multiculturalism. The Canadian Bureau of International Education has built 15 million homes for immigrants. Many international students have made Canada their home over the past century and a half, and more than one million locals live in Canada.
Canada has a number of policies that protect the rights of its citizens in order to keep their cultural practices alive and to strengthen the Canadian experience.
Canada offers more cultural experiences to international students than any other country. Many international students appreciate the diversity on campus and enjoy learning about different cultures and international perspectives as they learn.
Many international students want to stay in Canada after completing their studies. Canada is the best place for this purpose. International students have the option to apply for a work permit through the Postgraduate Work Permit Program.
The Canadian government allows a work permit program to extend the study program to a maximum of three years. In addition, the work experience gain through this program can help potential immigrants earn points for the Express Entry System.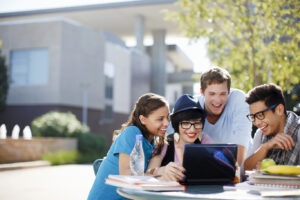 According to the Express Entry system, many international students are selected who have skills and talent. They are select as permanent residents based on their ability to settle in Canada and participate in their economy.
If you are planning to study in Canada, both postgraduate education and skill work experience can be valuable. Language ability is also a positive factor in an applicant's express entry rating.
International students have the best option of investing in Canada's work permit and express entry in the future. Studying in Canada provides an opportunity to explore the Canadian way of life and take a significant step forward in this diverse country.
Conclusion
In this article, you can know the main reason to apply to study in Canada. You can see, Canada is the most affordable and peaceful country that is the most important thing for international students. If you are looking for abroad studies, then Canada is the right place for you. So, if you are interested you can get a complete guide on Canada Prime Immigration (CPI) website to apply to study in Canada.