Studying in Canada is the best option because it provides Pakistani students with possibilities to improve their education, for example, Canadian Scholarships and affordable fees. Furthermore, the people of Canada are beneficial, courteous, and friendly. They are always eager to assist international students.
Many Pakistani students apply to study in Canada because Canadian universities provide post-graduate opportunities and ensure their safety. Furthermore, there is a low crime rate in this country, and the environment is in good form.
Many international students apply to study in Canada, one of the world's most well-known countries. Moreover, choose Canada Prime Immigration, which helps Pakistani students to acquire admission to the university of their choice for future education.
Essential Reasons For Choosing Canada To Study 
Canada is one of the best and most affordable places to study for Pakistani students. The Canadian universities are outstanding, and they provide students with many opportunities. 
Let's have a look at some of the reasons that influence your decision to study in Canada:
Excellent Research
Everyone wants to acquire the best education possible, and Canada is the best place to do so. Canada's institutions and colleges also provide better education. The different universities in Canada are also ranked because of their better performances. Furthermore, they offer internationally recognized degrees to Pakistani students.
Affordable Universities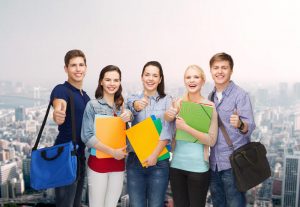 Canadian universities are economical because they offer a variety of scholarships that make it easier for students to gain admission. Moreover, you can apply for a job during your studies. Many specific colleges allow students to do so without worrying about living expenses. So, if students meet the requirements of universities, then they will get Canadian Scholarships quickly. 
The Very Best People
Canada's inhabitants are both warm and cold. They always extend a warm welcome to overseas students and treat them with dignity. They also never bully others, instead complimenting them on their achievements. As a result, a large number of Pakistani students prefer to pursue their education in Canada.
International Students Can Feel Safe Here
Because it is safe and calm, Canada is one of the safest countries for overseas students. This country has a meagre crime rate and is ranked as the sixth most peaceful country. You'll enjoy the same legal rights as Canadian citizens.
Provide Possibilities For Research
Suppose, you have a concept and you want to convey it to the university dean. They'll almost certainly think about it and allow you some time to look into it. Moreover, Canadian universities provide their students with research opportunities in different sectors. For example, medicine, agriculture, and technology.
So, these are the main reasons which urge you to study in Canada and make your future the best. 
Canada's Best Universities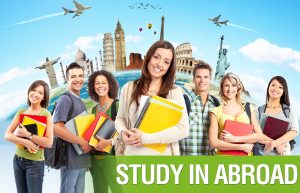 First and foremost, determine which university is best for you based on your academic interests and field of study. Next, see if this university offers Canadian scholarships in your subject of interest, and then pick the university that best meets your requirements.
The list of top Canadian scholarships provider universities is as follows:
University of Alberta

University of Waterloo

Western University

University of Calgary

Dalhousie University

University of Toronto

University of British Columbia

McGill University

University of Montreal

University of Ottawa
So, choose any university from the above options that provide the best Canadian Scholarships and continue your higher education. 
Use the DLI (Designated Learning Institution) to see if the government recognizes the institution after you've decided on a university and a course of study. It is vital to avoid being a victim of a scam once more.
Complete the university's online form after obtaining this confirmation. You can complete the form online or download it and mail it to Canadian university officials to study. This technique can be applied to any degree program, including bachelor's, master's, and doctoral degrees. If you want to know more about Canadian universities in detail then read our latest Canadian Scholarship blog. 
Canadian Scholarships List For Students 
Check out the latest list of Canadian Scholarships available to Pakistani students so that they can quickly gain admission to pursue higher education, such as:
The Karen McKellin International Leader of Tomorrow Award is a Columbia University Canadian scholarship. Students can apply in January and graduate with a bachelor's degree from this institution.

Undergraduate

Canadian Scholarships

are available at the University of Ottawa. However, it would help if you had a grade point average of 92 percent in your academic year.

You can apply for an undergraduate scholarship at the University of Manitoba before October. To be considered for this prize, you must score at least 70% on your final exam.

You can also apply for a laster b-person scholarship for undergraduates at the University of Toronto before January.

Another undergraduate Canadian scholarship is the Donald A Wehrung. If you have a high-grade point average in your studies, you should apply for this award.

Canadian universities also provide the Ontario Trillium Ph.D. scholarship. Because this scholarship is subject to change, there is no specific deadline, and you must be fluent in English to be eligible.

Following the start of the autumn semester, York University also offers Canadian scholarships to university students who wish to study abroad.

The Peo International Peace Scholarship, available to students at any university in Canada or the United States, is another option. The value of this scholarship is Rs. 20 lakh.

It is primarily a

Canadian Scholarship

for women. This award is open to females who want to obtain a bachelor's degree. This scholarship has a December 15th deadline.

Vanier Canada graduate scholarships for Ph.D. programs are available at many colleges, and you can apply for this grant before November.
So, choose any Canadian Scholarships from the options mentioned above according to your requirements and get admission quickly.
What Is The Best Visa Agency To Work With?
With the services provided by Canada Prime Immigration, obtaining student visas in Pakistan has never been more accessible. That's true. Pakistani students can now apply for a student visa for canada and Canadian Scholarships without a problem. Read our blog on how to study in Canada and learn about basic tips and guidelines. 
It will help when you familiarise yourself with the university's requirements and criteria before applying for a visa. Because of its first-class lifestyle and academic prospects, Canada is one of the best places to study.
It is the main reason why thousands of students worldwide attempt to study at Canadian universities. So, what are you waiting for to acquire access to Pakistani student visas with the help of our expert consultants? We offer our exceptional services to help you plan for the future.